We may earn money or products from the companies mentioned in this post.
(Last Updated On: August 18, 2023)
---
---
---
---
---
The Basics
Why add Protein Powder into Your daily regimen?
Protein is essential for maintaining, repairing, and growing tissues, hormones, and the immune system in our bodies. By adding plant-based protein powder to your daily regimen, you ensure that you're getting a sufficient amount of protein from a source that's both environmentally friendly and nutritionally dense.
How Much Protein Do You Need?
It's important to consume a sufficient amount of protein based on your individual needs. Here's a general guideline for determining your daily protein intake:
Sedentary adults: 0.8 grams of protein per kilogram of body weight (0.36 grams per pound)

Conversion to pounds: Divide your weight in pounds by 2.2 to get your weight in kilograms. Multiply that value by 0.8 to determine the recommended protein intake in grams.



Active adults: 1.2 – 2.0 grams of protein per kilogram of body weight (0.54 – 0.91 grams per pound)

Conversion to pounds: Divide your weight in pounds by 2.2 to get your weight in kilograms. Multiply that value by the recommended range (1.2 to 2.0) to determine the recommended protein intake in grams.
Keep in mind that these values may vary depending on factors such as age, sex, and specific fitness goals.
Why

Plant

-Based Protein Powder?
1. Vegans and vegetarians: Plant-based protein powders are perfect for those who follow a vegan or vegetarian diet, as they offer a complete protein source without any reliance on animal products.
2. People with lactose intolerance or dairy allergies: They do not contain dairy or lactose, making them a great option for those who cannot consume whey protein due to allergies or intolerance.
3. Athletes and fitness enthusiasts: Plant-based protein powders are an excellent addition to any fitness regimen, as they aid in recovery and muscle growth after workouts.
4. Environmentally conscious individuals: They have a lower environmental impact compared to animal-based proteins, resulting in a more sustainable choice for the planet.
---
Top Vegan Protein Powder Choices
Pea Protein
One popular option for vegan protein powder is pea protein. This protein source is made from yellow split peas and offers a great amount of protein per serving. A quality option for pea protein is NOW Sports Pea Protein Powder. It has a good amino acid profile, and it's an excellent choice for those looking for an unflavored option. You can easily mix it with your favorite smoothie ingredients, or simply add it to water or plant-based milk.
Mixed Plant Proteins
Mixed plant protein powders combine different protein sources to provide a more complete amino acid profile. Some of the best vegan protein powders in this category include Truvani Organic Vegan Protein Powder and Orgain Organic Vegan Protein Powder. These options deliver excellent taste and a balanced nutrient profile, making them a great choice for your daily protein needs.
Hemp Protein
Derived from hemp seeds, hemp protein powder contains essential amino acids and is a great source of healthy fats and fiber. Although its protein content is lower than that of other options, it is still a solid choice for those looking to diversify their protein sources. One excellent hemp protein option is Nutiva Organic Hemp Protein Powder.
Rice Protein
Rice protein powder is made from rice (typically brown rice) and is another excellent plant-based protein option, particularly for those with allergies or sensitivities to other protein sources. A popular rice protein powder is Terrasoul Superfoods Organic Sprouted Brown Rice Protein Powder. This product has an impressive low FODMAP, and it provides a great alternative to traditional protein powders for individuals with dietary restrictions.
---
Factors to Consider When Choosing a Vegan Protein Powder
Protein Content
When selecting a vegan protein powder, it's important to pay attention to the protein content per serving. Different powders have varying levels of protein, depending on the source. For example, pea protein powder typically contains a higher amount of protein than rice protein powder. Aim for a powder that provides at least 20 grams of protein per serving to support your nutritional needs.
Taste and Texture
Finding a vegan protein powder that tastes great and has a pleasant texture is essential, as you're more likely to consume it consistently. Vegan protein powders come in various flavors and consistencies, so try a few different options to find one that you enjoy. Some popular flavors include chocolate, vanilla, and various fruit options. Don't be afraid to try a new flavor or texture; you might just discover a new favorite.
Certifications and Labels
Look for vegan protein powders with credible certifications and labels that confirm the product meets your dietary requirements and ethical standards. Examples of certifications and labels to look for include:
Vegan: Products certified vegan do not contain animal-derived ingredients and are not tested on animals.
Organic: Organic certification ensures that the ingredients used in the product are grown and processed without synthetic fertilizers, pesticides, or genetically modified organisms.
Non-GMO: A non-GMO label indicates that the product does not contain genetically modified ingredients.
Gluten-free: If you have a gluten sensitivity or prefer to avoid gluten, look for a protein powder that is labeled gluten-free.
Price
Lastly, consider the price of the vegan protein powder. The cost can vary greatly between brands and types. Compare the protein content, taste, texture, and certifications of a few options within your budget to determine the best overall value. Remember, investing in a quality protein powder can have lasting benefits for your health and fitness goals, so it's worth spending a little extra for a product that meets all your criteria.
---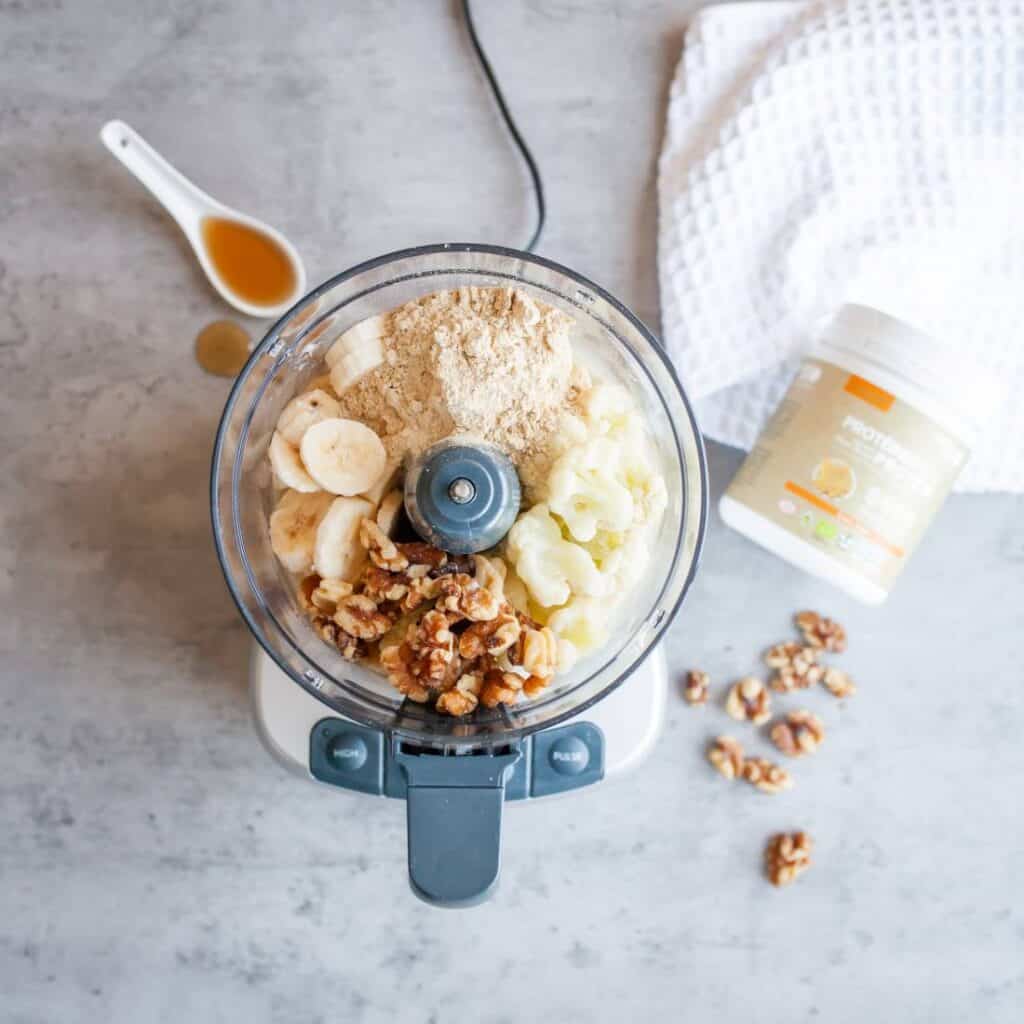 Fun Ways to Use Vegan Protein Powder
Adding vegan protein powder to your daily routine can be fun and creative. Not only can it help you meet your nutritional needs, but also provides a versatile ingredient that allows you to create delicious recipes. Here are some exciting ways to incorporate vegan protein powder into your meals and snacks.
1. Smoothies and Shakes: One of the most popular ways to enjoy vegan protein powder is incorporating it into your smoothies and shakes. Add a scoop of protein powder, along with your favorite fruits, leafy greens, and non-dairy milk or water for a nutritious and tasty drink.
2. Protein-Packed Pancakes: Give your breakfast a protein boost by adding a scoop of vegan protein powder to your pancake batter. Simply mix your dry ingredients with the protein powder and then add wet ingredients. Cook as you would for regular pancakes and enjoy with your favorite toppings.
3. Homemade Protein Bars or Breakfast Cookies: Control the ingredients in your protein bars by making them at home. Combine vegan protein powder with nut butter, rolled oats, and your favorite nuts, seeds, and dried fruits. Mold the mixture into bars or balls, and refrigerate to firm up.
4. Protein-Enriched Oatmeal: Level up your oatmeal game by adding a scoop of vegan protein powder to your hot cereal. Mix it in after cooking the oatmeal, ensuring it's well blended, and top with fresh fruit, nuts, or a drizzle of maple syrup.
5. Energy Bites: Make an easy protein-packed snack by mixing vegan protein powder with almond or peanut butter, rolled oats, and a natural sweetener like honey or agave syrup. Roll the mixture into bite-sized balls, then refrigerate or freeze for a convenient on-the-go treat.
---
High-Protein Foods That You May Already Be Eating
You might already be consuming some outstanding plant-based protein sources in your daily meals. If you have the time and energy, you can easily get enough protein from the foods you already have in your fridge.

Tofu, tempeh, and edamame: These soy-based products are among the most abundant protein sources in a vegan diet. Not only are they versatile and easy to incorporate into various dishes, but they also offer all essential amino acids.

Split peas and lima beans: Legumes are another fantastic source of plant-based protein. Split peas contain around 37% protein, while lima beans offer around 35%. Both are also rich in fiber, making them a satiating addition to your meals.

Here are more plant-based protein-rich foods you may already have in your diet:
Lentils: High in protein, fiber, and iron, lentils pack a healthy punch in any dish you add them to.
Chickpeas: A versatile bean that can be enjoyed in salads, roasted for a snack, or blended into delicious hummus.
Quinoa: This gluten-free grain is a complete protein source, containing all nine essential amino acids.
Nutritional yeast: Often used as a cheese substitute, nutritional yeast has a high protein content and is a valuable addition to many vegan recipes.
Seeds: Chia, flax, and hemp seeds are all fantastic sources of protein and healthy omega-3 fatty acids.
---
Frequently Asked Questions
How do plant-based protein powders compare to whey?
Plant-based protein powders, derived from sources such as peas, brown rice, and hemp, generally have a lower protein content compared to whey protein. However, they typically contain fewer allergens and are easier to digest for individuals with lactose intolerance or milk allergies. Additionally, they can still provide an adequate amount of protein to support muscle growth and overall health.
What are essential amino acids?
Essential amino acids are the building blocks of protein that your body cannot produce on its own, and therefore must obtain through dietary sources. There are nine essential amino acids: histidine, isoleucine, leucine, lysine, methionine, phenylalanine, threonine, tryptophan, and valine. They play important roles in muscle growth, tissue repair, and overall health.
Which vegan protein powders offer a complete protein source?
A complete protein source contains all nine essential amino acids in adequate amounts. Soy, quinoa, and hemp-based protein powders are examples of complete vegan protein sources. Some blends also combine various plant-based proteins to provide a full amino acid profile, which enhances their nutritional value.
What advantages do dairy-free protein powders have?
Dairy-free protein powders offer several benefits, such as being suitable for people with lactose intolerance or milk allergies. They may also provide easier digestion and less bloating compared to whey protein. Additionally, vegan protein powders offer a more sustainable and environmentally friendly option compared to dairy-based proteins.
How effective are vegan protein powders for muscle building?
Vegan protein powders can be effective for muscle building if they provide an adequate amount of essential amino acids, particularly leucine, which is crucial for muscle growth. While the protein content in some plant-based powders may be lower than whey, studies have shown that consuming sufficient amounts of protein from various plant sources can still result in comparable muscle gains to those who consume dairy-based protein.
---
Wrapping UP
In your search for the best vegan protein powders, it's essential to consider the factors we covered above such as:
Taste
Texture
Protein content
Ingredients
Protein source
Flavor options
What recipe you might use it in
Amino acid profile
Third-Party certifications or quality testing
Price

By keeping these suggestions in mind, you can confidently select a vegan protein powder that will support your health and fitness goals while adhering to a plant-based lifestyle.

Happy protein hunting!
---