We may earn money or products from the companies mentioned in this post.
(Last Updated On: August 18, 2023)

A juicer can be an indispensable (and fun!) addition to your kitchen, allowing you to have fresh and healthy homemade juice anytime! With so many models out there, finding the best juicer to fit your needs and budget can be overwhelming. Stick with us as we show you our top picks for every budget!

When looking for the perfect juicer, it's essential to consider factors like speed, yield, and ease of cleaning. Additionally, there are two main types of juicers: centrifugal and masticating (slow) juicers. Centrifugal juicers are faster and more affordable, while masticating juicers are slower and and work better with leafy greens.

To make sure you get the most out of your investment, we've researched and compiled a list of the best juicers on the market, including budget-friendly options, slow juicers, and high-end picks.
---
Our Top Picks
Best Overall Juicer
Breville Juice Fountain Cold Plus Juicer

Best High-End Juicer
Hurom H-AA Slow Juicer, Rose Gold

Best Value Juicer
Hamilton Beach Juicer Machine
---
Best Overall Juicer
A high-performance juicer with so many features, the Breville Juice Fountain Cold Plus earns our "Best Overall Juicer" title.
Pros
70fl oz capacity
3.5″ extra-wide chute (no pre-cutting!)
Cold extraction system
Froth separator
Cons
Not great with leafy greens
The Breville Juice Fountain Cold Plus is a simple and effective centrifugal juicer that can help you make large quantities of fresh juice quickly and easily. The 70fl oz jug means you can make juice for the whole family in one go, and the 3.5″ chute means you don't need to spend time prepping your fruits and veggies.

One of the standout features of this juicer is the cold extraction system, which preserves the vitamins and minerals in your produce. The mesh filter ensures that the juice is free of pulp and seeds, and the 70fl oz jug comes with a froth separator to ensure that your juice is smooth and delicious.
---
Best High-End Juicer
The Hurom H-AA Slow Juicer is a powerful and stylish masticating juicer, extracting smooth juice every time. This beautiful juicer earns our "Best High-End Juicer" title.
Pros
Slow Squeeze, retaining nutrients
Fine and coarse strainers for pulp
Low-speed squeezes every drop
Quiet
Cons
Cleaning can be tricky
Expensive
The Slow Squeeze Technology ensures that your juice retains all of its natural nutrients, making it a healthier option than store-bought juice. The control lever and strainers allow you to customize the amount of pulp in your juice, giving you complete control over the taste and texture. Not to mention its sleek design and rose gold finish make it an appliance that will complement any decor.

While cleaning the juicer can be a bit tricky, it is dishwasher safe, making it a bit easier to maintain. The juicer is a bit on the heavy side, so it may not be the best option for those who need a more portable appliance. And while the price point may be a bit high for some consumers, the quality of the machine is worth the investment.
---
Best Value Juicer
If you're looking for an affordable juicer that can handle whole fruits and vegetables, the Hamilton Beach Big Mouth Pro Juicer earns our title of "Best Value Juicer"
Pros
Quick and Easy
Extra-large 3 inch chute
Powerful motor
Cons
Some parts are dishwasher safe
Louder than other machines
With its powerful motor and stainless steel strainer, you can be sure that you're getting maximum juice yield and flavor. Plus, the extra-large chute makes it easy to add whole foods without precutting, which can save you time and effort in the kitchen.

Overall, the Hamilton Beach Big Mouth Pro Juicer is a great option, with a much smaller price tag, for anyone looking to make fresh juice at home.
---
Continue reading for Our other 7 picks
all with great features and worth the investment
---
Pros
Works with tough fruits and veggies
3-inch extra-wide chute
Cold Spin Technology
Cons
It is not a cold-pressed juicer
Not great with leafy greens
The Breville Juice Fountain Cold Juicer is an excellent juicer with a powerful motor that can process even the toughest fruits and vegetables quickly. Its 3-inch extra-wide chute feed allows you to juice whole fruits and vegetables without pre-cutting, saving you time.

Additionally, the juicer's Cold Spin Technology and precision mesh filter allow you to avoid damage to vitamins and minerals from heat and processing.
---
Pros
Powerful
Three speeds
Extra containers for juice storage
Cons
May need to pre-cut
Heavy
If you're looking for a powerful juicer that can handle a wide variety of fruits and veggies, the NutriBullet Juicer Pro Centrifugal Juicer Machine is definitely worth considering. It's designed for efficiency and will produce smooth, flavorful, and delicious juice every time.

Plus, with the included storage accessories, you can create the ultimate juicing system and streamline your juice routine.
---
Pros
3″ feed chute
High-torque, low-speed motor
No-drip spout
Compact
Cons
Filter can be difficult to clean
The NutriBullet Slow Juicer takes a quiet approach to squeezing deep nutrition out of fruits and vegetables. The high-torque, low-speed motor make it easy to extract every drop of nutrition from your favorite fruits and veggies. And with its no-drip spout, you can pour your juice without making a mess.

The juicer is designed for easy clean-up, with a no-drip spout and dishwasher-safe components, however, the filter itself can be difficult to clean.
---
Pros
Non-stop powerful juicing
Two pulp filters for pulp control
Easy to clean
Cons
Soft fruits are difficult
Can get loud
May require pre-cutting
With its powerful motor, this Ninja juicer can easily juice through tough ingredients without stopping. The Total Pulp Control feature allows you to customize the amount of pulp in your juice with two interchangeable pulp filters. Cleaning up is a breeze since all parts that touch juice are dishwasher safe.

However, this juicer may not extract all juice from soft fruits like mangoes and bananas, and can get loud when juicing harder vegetables. To get the best results, you may need to cut up pieces into smaller sizes before juicing.
---
Cons
Small 16 oz. container
Not as powerful as others
Not all parts dishwasher safe
The Magic Bullet Mini Juicer with Cup is a great choice if you're looking for a compact and efficient juicer that's easy to use and clean. The top-rack dishwasher-safe attachments and silicone spout cap make it easy to keep the juicer tidy and clean.

One thing to keep in mind is that this juicer might not be suitable for juicing leafy greens or wheatgrass. Additionally, the 16-oz cup might be too small for some people who want to make larger batches of juice. However, if you're looking for an affordable and easy-to-use juicer that can help you make fresh and delicious juice every day, the Magic Bullet Mini Juicer with Cup is definitely worth considering.
---
Pros
Low speed, quietly spins
The ultra-compact size
Cons
Smaller chute, may need to pre-cut
Run time designed for 15-20 minutes
Small cup and pulp container
The Elite Gourmet EJX600 is a great option for anyone looking for a quality compact masticating juicer. The high-torque and low speed of 70 RPM quietly spins to extract deep nutrition out of fruits and veggies, and the tall feed chute accommodates various fruits and vegetables, making it easy to use. If you have a smaller budget, this is a great choice.

The juicer is designed to operate up to 15-20 minutes continuously per use, which may not be enough for some users. Juicing harder fruits and vegetables can also be more difficult. Additionally, the juice cup and pulp container are relatively small, so you may need to empty them frequently.
---
Pros
Dual-speed motor
Large 3" feed chute
Micro mesh filter
Cons
Safety locking arm can be tricky
Louder than other models
The Mueller Austria Juicer has a powerful 1,100 watt motor, helping create juice quickly and efficiently. The extra-large 3" feed chute makes it easy to juice whole fruits and vegetables, while the Italian-made micro mesh filter extracts more juice, vitamins, and minerals.

One downside of the Mueller Austria Juicer is that the safety locking arm can be a bit tricky to use, but once you get the hang of it, it's not a big issue. If you're on a budget, this is a great juicer for a small price. It also has over 30,000 amazon reviews to see for yourself!
---
Benefits of Juicing
Increased Nutrient Absorption
When you juice fruits and vegetables, your body can absorb the nutrients more easily. This is because the juicing process breaks down the cell walls of the produce, making the nutrients more accessible. Furthermore, by consuming juice, you're giving your digestive system a break, as it doesn't have to work as hard to break down the fiber found in whole fruits and vegetables. This can lead to improved nutrient absorption and overall well-being.
Convenience
Juicing offers a convenient way to consume fruits and vegetables, especially for those with busy lifestyles. It can be challenging to eat the recommended daily servings of fruits and vegetables, but juicing allows you to quickly and easily consume these nutrients in a single glass. Additionally, you can prepare your juices ahead of time and store them in the refrigerator for a quick pick-me-up during your busy day.
Customization
One of the significant advantages of juicing is the ability to customize your juice blends according to your taste preferences and nutritional needs. You're in control of the ingredients, so you can choose which fruits and vegetables to include, experiment with different flavor combinations, and even add supplements such as protein powder or chia seeds. Customizing your juices allows you to create a nutrient-dense drink tailored to your tastes and health goals, making it easier to incorporate juicing into your daily routine.
---
Types of Juicers
There are several types of juicers available on the market, each having its own unique features and qualities. Although there are three types of juicers (centrifugal, masticating, and triturating), the main juicers you see on the market are centrifugal and masticating.
Centrifugal Juicers
Centrifugal juicers are the most common type of juicer you will come across. They work by spinning the fruits or vegetables at high speeds, using a sharp disc to extract the juice. The juice is then separated from the pulp through a mesh screen. Some key advantages of centrifugal juicers are:
Speed: These juicers can usually produce juice quickly, making them convenient for those on-the-go.
Affordability: Centrifugal juicers tend to be more affordable than other types of juicers.
However, they also have a few drawbacks, such as:
Oxidation: The high-speed spinning process tends to introduce more air into the juice, causing it to oxidize faster.
Less efficient with leafy greens: Centrifugal juicers may not be the best choice for extracting juice from leafy greens, as they aren't as efficient in breaking down these fibrous materials.
Masticating Juicers
Masticating juicers, also known as slow juicers or cold press juicers, use a single gear or auger to slowly grind and crush fruits and vegetables into a pulp. The juice is then squeezed out through a screen. The main benefits of masticating juicers are:
Higher yield: These juicers tend to produce more juice than centrifugal juicers, especially when juicing leafy greens.
Less oxidation: The slow grinding process introduces less air into the juice, resulting in less oxidation and a longer shelf life.
The downsides of masticating juicers include:
Slower process: The juice extraction process is slower compared to centrifugal juicers.
Higher price: Masticating juicers are generally more expensive than their centrifugal counterparts.
Triturating Juicers
Triturating juicers, often referred to as twin-gear or double auger juicers, use two interlocking gears to grind and crush fruits and vegetables, extracting the juice. These juicers provide several advantages, such as:
Optimal juice extraction: Triturating juicers typically yield the most juice, particularly from leafy greens and harder produce.
Minimal oxidation: These juicers produce less heat and introduce less air into the juice, which reduces oxidation.
Our favorite triturating juicer is the Tribest Greenstar GSE-5050 Elite Slow Masticating Juicer.
However, triturating juicers have their drawbacks too, including:
Slow operation: Like masticating juicers, triturating juicers are slower than centrifugal juicers.
Higher cost: Triturating juicers tend to be the most expensive of the three types of juicers.
---
Factors to Consider
Ease of Use
It's crucial to consider how easy a juicer is to use, especially if you're new to juicing or have limited time. Look for features such as simple assembly and disassembly, user-friendly controls, and a wide feed chute that can accommodate whole fruits and vegetables. These features can save you time and make your juicing experience more enjoyable.
Noise Level
Some juicers might be louder than others, so it's essential to consider the noise level before making a purchase. If you're sensitive to noise or live in a household where loud appliances would be disruptive, opt for a slow or masticating juicer, as these often operate more quietly than their centrifugal counterparts.
Size of Juicer
The size of your juicer is another crucial factor to consider, especially if you have limited kitchen space. Juicers can vary in size, with some being more compact, saving counter space, while others may be larger and better suited for a more spacious kitchen. Determine how much space you have available and choose a juicer that will fit comfortably in your kitchen without causing inconvenience.
Cleaning and Maintenance
A juicer that is easy to clean and maintain will make your life much easier. Certain juicers, like cold-press or masticating juicers, often have fewer parts than centrifugal juicers, making them less complicated to clean. Ideally, look for juicers with dishwasher-safe parts or those that come with a cleaning brush to make the process more manageable.
Price
Finally, consider your budget when choosing the best juicer. Prices can vary widely, from affordable entry-level options to high-end models with additional features. Determine your budget and weigh the importance of specific features against their cost. While a higher-priced juicer might have extra bells and whistles, it might not be necessary for your juicing needs. On the other hand, opting for a more affordable option might require you to sacrifice certain features or ease of use.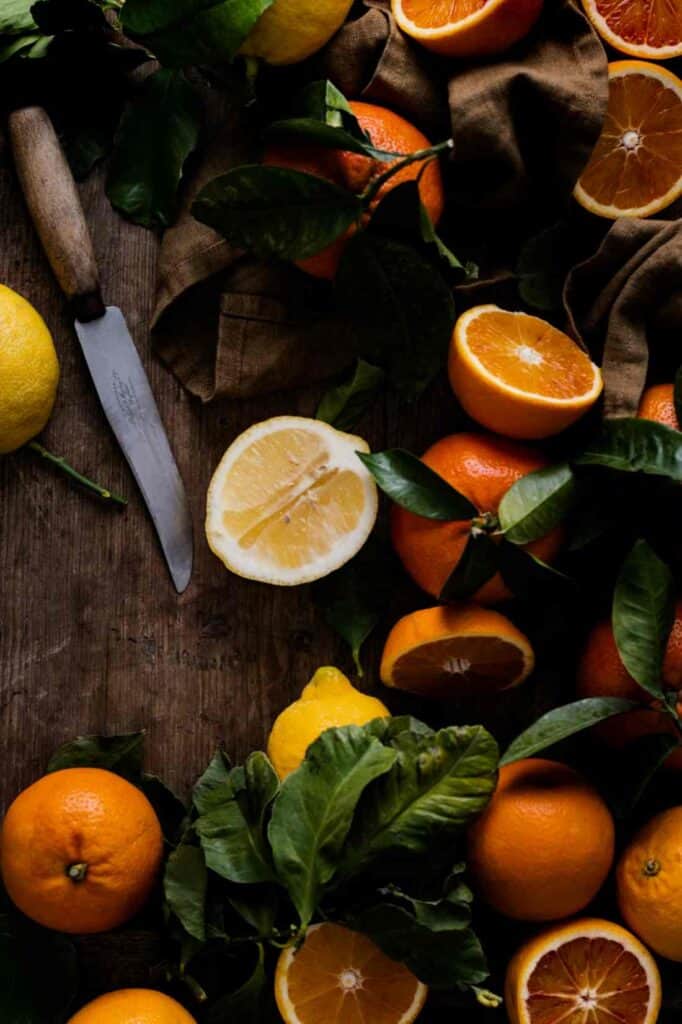 ---
Common Juicing Mistakes
Using Too Many Fruits
While it's true that fruits can add natural sweetness to your juice, overloading your juice with fruits can lead to excess sugar and calories. In addition, it can overshadow the benefits of juicing nutrient-packed vegetables. To strike a balance, follow the 80/20 rule: 80% vegetables and 20% fruits in your juice recipes.
Some tips to consider:
Limit fruits with high sugar content, like pineapple and grapes.
Include low-sugar fruits, such as green apples and berries.
Use leafy greens and cruciferous vegetables as the base of your juice.
Not Washing Produce
Before juicing, always wash your fruits and vegetables. Pesticides, dirt, and bacteria may reside on the surface, which can make their way into your juice. Properly cleaning produce helps eliminate these contaminants and ensures a healthier juice.
Washing guidelines:
Rinse under cold running water to remove debris.
Use a vegetable brush to scrub firm produce like carrots and cucumbers.
Avoid using soap or detergent, as they can leave residue on your produce.
Ignoring Fiber
When juicing fruits and vegetables, remember that most of their fiber content is left behind in the pulp. Fiber is a crucial component of a balanced diet, promoting digestive health, controlling blood sugar levels, and helping maintain a healthy weight.
To get the benefits of fiber, consider the following:
Incorporate pulp back into your juice or use it in recipes like veggie burgers and muffins.
Add natural fiber sources to your juice, such as ground flaxseeds, chia seeds, or psyllium husk.
Alternate between juicing and making smoothies to balance your fiber intake.
By being mindful of these common juicing mistakes, you can enjoy the full potential of juicing and its benefits for your health.
---
Frequently Asked Questions
What type of juicer is ideal for various fruits and vegetables?
Masticating juicers are generally considered the best option for extracting the most nutrients from a wide variety of fruits and vegetables. These juicers operate at a slower speed, preserving the natural enzymes and antioxidants in the produce. As a result, the juice has a higher nutritional value and a longer shelf life.
Which juicer is most efficient for leafy greens?
For leafy greens such as kale, spinach, and wheatgrass, a slow masticating juicer is the best choice. The slow speed and grinding mechanism effectively break down the tough fibrous cell walls in greens, extracting more juice and nutrients than centrifugal juicers which could cause heat and oxidation.
How long is the warranty for top juicer brands?
Warranty periods can vary for different juicer brands and models. The Omega VSJ843, for example, has an impressive 15-year limited warranty on all parts, while other models might have warranties ranging from 1 to 10 years. It's important to compare warranties when choosing the best juicer for your needs.
Which juicers operate quietly?
Masticating juicers usually produce less noise than centrifugal models, as they operate at slower speeds. This can make them a more appealing option if you're looking for a quieter juicing experience. However, there will still be variations in noise levels between different masticating models, so consider checking product reviews to see which options perform best in terms of noise reduction.
What is the price range for high-quality juicers?
The price of high-quality juicers can vary significantly depending on their type, features, and brand reputation. For example, budget-friendly options like the Hamilton Beach and Mueller can be found for less than $75, while more advanced brands like Breville and Nutri Bullet are priced between $150-$300. Top-of-the-range juicers, such as Omega and Green Star can cost upwards of $400-$600, so it's crucial to compare the characteristics and functionality of different models to find the right one for your needs within your budget.
---