We may earn money or products from the companies mentioned in this post.
(Last Updated On: August 24, 2023)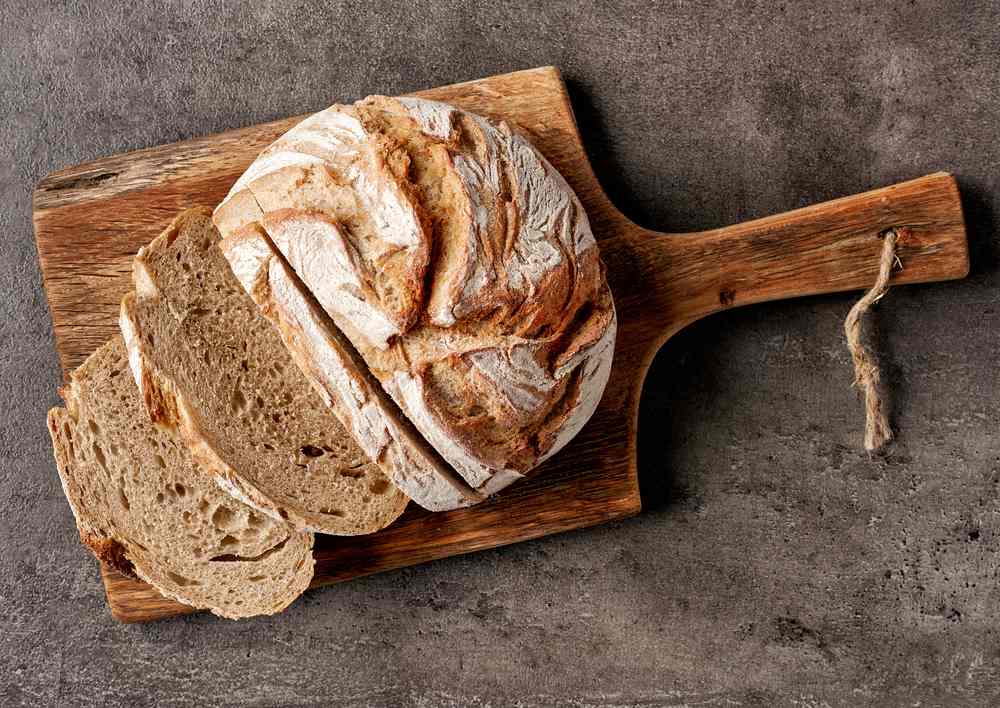 ---
---
Influence of Flour Types on Sourdough Bread
When choosing flour for your sourdough bread, you should consider how different types of flour can impact the final result. Each flour type can affect hydration, gluten development, acidity, flavor, and the overall structure of your bread.

Bread flour is an ideal choice for creating a strong gluten network, which gives the bread its structure and chewy texture, thanks to its high protein content (12-14%). A strong gluten network also contributes to an open crumb, making bread flour a popular choice among sourdough bakers seeking a light and airy loaf.

Whole wheat flour is an excellent option if you're looking to create a more flavorful loaf with a complex flavor profile. Whole wheat flour contains the entire wheat kernel, including the bran, germ, and endosperm, which adds depth to the taste and texture of your sourdough. However, it can also result in a denser loaf with less open crumb, and you might need to adjust the hydration levels to compensate for the higher absorption rate.

Rye flour is a popular ingredient in sourdough bread making due to its unique characteristics. It contains a high level of enzymes that attract yeasts, adding a tangier flavor to your sourdough. If you try using rye flour in sourdough, it can be used as the main flour or blended with other flours.

All-purpose flour can also be used for making sourdough bread, as it offers a balance between protein and starch content. While it may not generate a gluten network as strong as bread flour, all-purpose flour can still produce a satisfactory loaf and is an accessible option for home bakers.

Make sure you continue to experiment – – combine flours, work with different hydration and proofing times. You might be surprised to find your own unique blend, texture and flavors!
---
Frequently Asked Questions
What type of flour yields the best results in sourdough bread?
Organic strong bread flour made from hard wheat is the best option, especially if you are a beginner. We love Sunrise Flour Mill's Heritage Bread Blend. This type of flour provides the easiest and strongest gluten development, making it easier to knead and shape. Additionally, it gives the best rise in the oven.
Does whole wheat flour work for feeding a sourdough starter?
Yes, whole wheat flour can be used to feed a sourdough starter. However, it is essential to feed the starter with equal parts water and flour by weight for optimal results. For example, you can feed your starter with 113g (1/2 cup) water and 113g (1 scant cup) flour.
How can I achieve a more sour flavor in my sourdough bread?
Try using a higher percentage of whole grain flour, such as rye or whole wheat. Additionally, a longer fermentation time can result in a more sour flavor. Finally, storing the dough in a cooler environment can also lead to a more sour flavor. Again, trial-and-edible-error is the only way to figure out the best combinations for your preferences.
Which is better for sourdough, bread flour or all-purpose flour?
Both bread flour and all-purpose flour can be used for sourdough, but bread flour is preferable due to its higher protein content. Bread flour, with a protein percentage of 12-14%, promotes stronger gluten development and results in better oven rise. However, all-purpose flour can still yield good results, especially if you choose a brand with a higher protein content.