We may earn money or products from the companies mentioned in this post.
(Last Updated On: August 18, 2023)
---
---
---
What is a Cold Press Juicer?
A cold press juicer, also known as a slow juicer or masticating juicer, is a type of juicing device that extracts juice from fruits and vegetables by applying mechanical pressure without generating heat. This technique preserves more nutrients and provides a longer shelf life for the juice compared to traditional juicing methods.
How It Works
Cold press juicers work by crushing and pressing fruits and vegetables between two rotating gears or an auger. This process breaks down cell walls and releases the juice. The remaining pulp is then ejected from the machine, leaving you with pure juice. Since no heat is generated during the juicing process, the nutrients and enzymes in the juice remain intact, making it a healthier option for you.
Cold Press Juicer vs. Regular Juicer
Cold press juicers differ from traditional centrifugal juicers, which use rapidly spinning blades to shred ingredients and extract liquid. Centrifugal juicers generate heat, which can oxidize and destroy essential nutrients in the juice. Cold press juicers, on the other hand, do not introduce heat and maintain the nutritional quality of the juice. This makes cold press juicers a preferred choice for those seeking a healthier, nutrient-rich beverage.
Types of Cold Press Juicers
There are several types of cold press juicers available on the market, catering to different needs and preferences.
Manual Juicers: These are non-electric, hand-operated juicers suitable for those who prefer a simple, compact, and affordable option. They are ideal for juicing citrus fruits, but may not work as effectively on leafy greens or hard vegetables.
Press Juicers: These juicers use a hydraulic press to extract juice, providing a high yield and minimal oxidation. They are typically more expensive than other types of cold press juicers and are best suited for serious juicing enthusiasts or commercial use.
Counter Top Juicers: These electric juicers are designed for convenient home use and come in a range of styles and features, including vertical and horizontal masticating juicers. Some models also have adjustable speeds or additional functions, such as making nut butter or sorbet.
Commercial Juicers: Designed for heavy-duty use in juice bars, restaurants, or other commercial establishments, these juicers have larger motors, faster operation, and more robust construction.
---
Benefits of Cold Press Juicers
Nutrient Retention
Cold press juicers, also known as masticating or slow juicers, are designed to extract juice by pressing the produce without generating heat. This process allows for a higher retention of essential vitamins, minerals, enzymes, and nutrients in your juice. As there is no heat involved, it prevents the destruction of temperature-sensitive nutrients, providing you with a healthier and more nutritious drink.
Taste Enhancement
Another advantage of using a cold press juicer is the taste enhancement. Since the juicing method involves gently pressing fruits and vegetables with minimal oxidation, the juice comes out smoother, less oxidized, and with less foam, resulting in a superior taste. Cold press juicers are also more efficient in extracting juice from leafy greens, herbs, and softer fruits, so you can enjoy various flavors and combinations.
Noise Reduction
Cold press juicers operate at a slower speed than their centrifugal counterparts, making them significantly quieter during the juicing process. Consequently, this allows you to prepare your refreshing and healthy juices without encountering unpleasant noise levels that could disrupt your environment or affect your early morning routine.
---
Factors to Consider when Buying
Size and Dimensions
Choose a cold press juicer that fits comfortably in your kitchen, considering the counter space and storage options. Take note of the dimensions of each model you're interested in.
Ease of Use and Cleaning
Select a cold press juicer that is easy to assemble, use, and clean. Look for models with fewer parts, effective and simple controls, and dishwasher-safe pieces. Based on user reviews and expert recommendations, these models stand out for ease of use and cleaning:
Warranty
A good warranty shows the manufacturer's confidence in their product and provides you with peace of mind. It's essential to know how many years of coverage come with some of the best cold press juicers:
---
Cold Press Juicer Recipes & Ideas
Refreshing Fruit Juices
Apple Ginger:
Wash and core 2 apples
Peel and chop 1-inch of ginger
Feed the ingredients into your cold press juicer
Enjoy your refreshing apple-ginger juice!
Tropical Paradise:
Peel and cube 1 cup of pineapple
Wash and cut 1 orange, removing seeds
Add both ingredients to your cold press juicer
Savor the tropical flavors!
Energizing Vegetable Juices
Green Powerhouse:
Wash and destem 1 bunch of kale
Peel and chop 1 cucumber
Add both ingredients to your cold press juicer
Reap the benefits of this nutrient-dense green juice
Spicy Carrot Kick:
Wash and peel 4 large carrots
Remove seeds and slice 1 jalapeno pepper
Add both to your cold press juicer
Experience the spicy goodness of this invigorating juice
Our Personal Favorite: Delicious Mixed Juices
Citrus Sunrise:
Wash and cut 1 grapefruit, removing seeds
Peel and slice 1 lemon
Add both citrus fruits to your cold press juicer
Enjoy the tangy delight of this mixed juice
Beets & Berries Delight:
Wash and peel 1 medium beetroot
Rinse 1 cup of mixed berries (e.g., blueberries, raspberries, and strawberries)
Add both the beetroot and berries to your cold press juicer
Sip on this vibrant, antioxidant-rich juice
Feel free to experiment with your cold press juicer and create your own unique recipes! Remember to always wash and prepare the ingredients before juicing.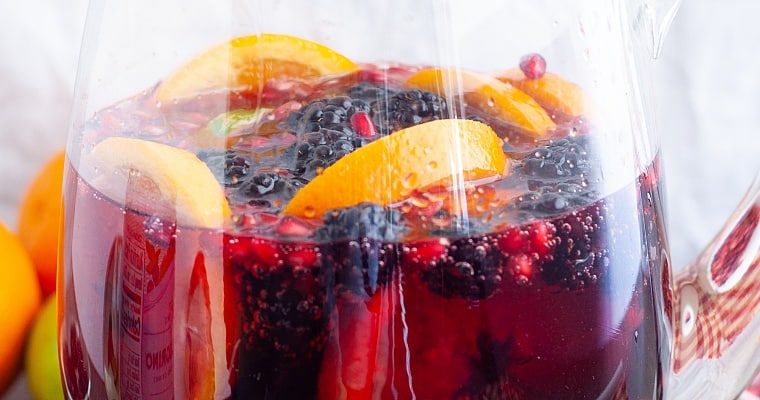 ---
Frequently Asked Questions
Are masticating juicers the same as cold press?
Yes, masticating juicers are also known as cold press juicers. They use a slow, crushing and grinding action through an auger to extract juice from fruits and vegetables. This process minimizes heat and oxidation, preserving more nutrients and enzymes in the juice compared to centrifugal juicers.
What advantages do cold press juicers have over regular juicers?
Cold press juicers have several advantages over regular centrifugal juicers:
They produce a higher yield of juice from the same amount of produce.
The juice retains more nutrients, enzymes, and antioxidants due to minimal heat and oxidation.
They tend to be quieter because they operate at a slower speed.
Cold press juicers can usually handle leafy greens and wheatgrass more efficiently.
The juice produced often has a longer shelf life.
However, cold press juicers are typically more expensive and may take a longer time to process the produce.
Is the juice quality better with cold press juicers?
Yes, the juice quality is generally better with cold press juicers. Due to the slow extraction process, there is less heat and oxidation, which helps preserve the nutrients, enzymes, and antioxidants in the juice. As a result, the juice is often more flavorful and nutritious compared to juice made with a centrifugal juicer.
What can't be juiced in a cold press juicer?
Most cold press juicers can handle a wide variety of fruits and vegetables, including leafy greens and wheatgrass. However, certain produce and ingredients may not be suitable for cold press juicers, such as:
Fruits with large pits, like cherries or peaches (remove pits before juicing)
Hard seeds, like those from apple cores (avoid juicing cores)
Extremely fibrous or stringy vegetables, like celery or rhubarb (cut into smaller pieces before juicing)
Very soft fruits, like overripe bananas or avocados (consider blending instead)
Always refer to your juicer's user manual for specific guidelines on what can and cannot be juiced.
Do cold press juicers help retain more nutrients?
Yes, cold press juicers can help retain more nutrients in the juice. The slow extraction process minimizes heat and oxidation, which can degrade nutrients, enzymes, and antioxidants. As a result, the juice produced by cold press juicers tends to have a higher nutritional content compared to juice made with centrifugal juicers.
---
Sum it up
When it comes to juicing, cold-pressed is the way to go. Not only does it preserve the nutrients and enzymes in your fruits and vegetables, but it also results in a smoother and more flavorful juice.

With so many options on the market, it can be overwhelming to choose the right cold-press juicer for your needs. However, by considering the benefits and types of cold-press juicers, as well as reading reviews from other users, you can make an informed decision.

Whether you're a seasoned juicer or just starting out, investing in a high-quality cold-press juicer is a great way to improve your health and wellness. So, go ahead and give it a try – your body will thank you!
---