Tag: vegan
These vegan sugar cookies are indistinguishable from traditional recipes! Sweet, chewy and 'buttery' with a sweet and naturally colored frosting!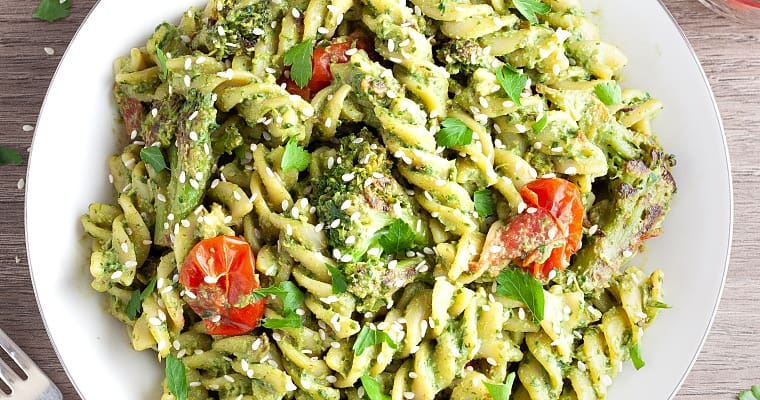 This vegan pesto pasta recipe is made with fresh herbs, walnuts, lemon and greens! Super healthy, full of flavor and ready in no time!
This homemade vegan hot chocolate recipe is the best dairy free treat that's still super creamy and delicious, topped with sweet coconut whipped cream!
This easy vegan peanut soup has sweet potatoes, tomatoes, ginger, garlic, peanut butter and more! Super flavorful and savory for a unique comforting meal!
All natural crunchy homemade baked granola with low fat and no refined sugars. Made with flavors of vanilla and almond for the perfect healthy breakfast!
This easy vegan breakfast burrito has curry-lime potatoes, turmeric-lime tofu, peppers, quinoa and avocado for the best protein-packed start to your day!