Tag: dairy free
These vegan sugar cookies are indistinguishable from traditional recipes! Sweet, chewy and 'buttery' with a sweet and naturally colored frosting!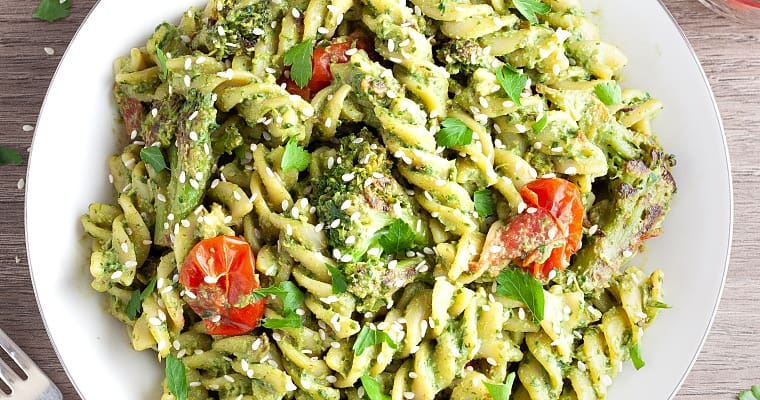 This vegan pesto pasta recipe is made with fresh herbs, walnuts, lemon and greens! Super healthy, full of flavor and ready in no time!
This homemade vegan hot chocolate recipe is the best dairy free treat that's still super creamy and delicious, topped with sweet coconut whipped cream!
Crispy baked onion rings that are just as good as fried ones! The crunchy coating and sweet onion are a perfect match alongside vegan mayo-ketchup sauce!
Easy vegan savory hand pies to celebrate St. Patrick's Day, or anytime of the year! Warm and crispy with potatoes, cabbage, tempeh, onions, and carrots!
This easy vegan vanilla cupcake recipe is light, moist and not overly sweet! Made with maple syrup and topped with homemade coconut whipped cream frosting!